Championnat Européen Virtuel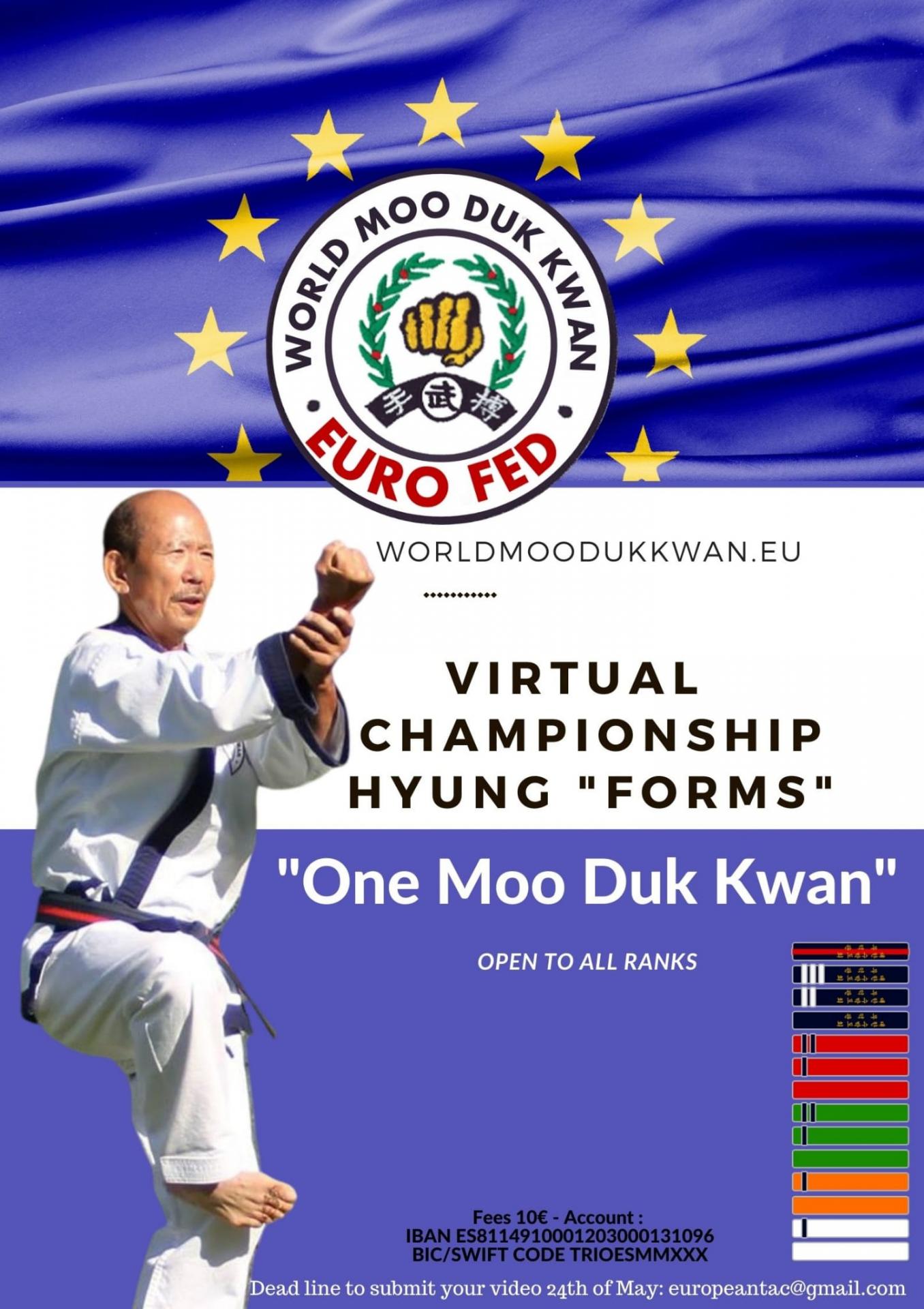 Championnat Européen Virtuel
Du 15/05/2021 au 24/05/2021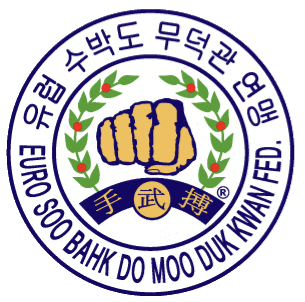 WORLD MOO DUK KWAN®
Euro Soo Bahk Do Tang Soo Do Moo Duk Kwan Federation
Dear students in Europe,
We hope this message finds you well in health and spirit.
We would like to inform you European Soo Bahk Do Federation organizes a Hyung competition. All the students are invited to perform a hyung and have it recorded.
The dead line to provide your video : May 24th. Results will be given on June 5th by National federations and on Facebook European Federation
Fee 10€/ student
TRIODOS BANK BIC/SWIFT CODE TRIOESMMXXX IBAN ES81 1491 0001 2030 0013 1096
One video per student, in do-bok with a quiet background and enough light.
The video has to be recorded horizontally (landscape format). The filmer should avoid moving. The hyung chosen by the student has to be among those learnt to get his/her current rank.
Once the video is done, students can wether send it to his/her instructor (if the student has no gmail account) or share it directly on the gmail drive of his/her National TAC with the following address:
- Belgium : xdufour.soobahkdo@gmail.com - France : francesbdmdkfed@gmail.com
- Greece : tacsoobahkdogreece@gmail.com - Iceland : soobahkdoiceland@gmail.com
- Italy :anilegianni9@gmail.com
- Spain: soobahkdo.spain@gmail.com
- Switzerland : vanjamichel@gmail.com
An award will be offered to the 3 first students of each category. The evaluation will be done by European TAC.
Good luck and enjoy training your hyungs ! Euro TAC & BOD
Administrative Offices EURO FED Rues Bols des Maitres 65
7170 Bellecou (district) Charleroi Belgium
+34871 805131 Phone
Moo Duk Kwan® Central Dojang 11-22 Hangang-daero 80 Gil
Yangsan-gu, 140-160 South Korea
001-82-2-794-0809 Tel
europeantac@gmail.com
www.worldmoodukkwan.eu
www.worldmoodukkwan.com